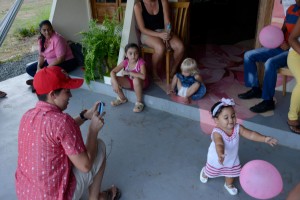 Tonight we had our despedida or farewell party. All the families attended in one fashion or another and there were many kids playing around the ground of the school. It was potluck and there was plenty of food for all. Joe, Naty and Joey (in that order, gave thank you speeches on behalf of all of us. They were very well received. Pedasí has well earned its reputation as having very
friendly people. All are back in their homestays at this point.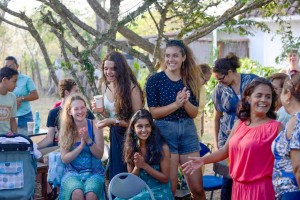 Tomorrow, starting at 8 am, they have individual oral finals in Spanish, and we have synthesis questions and activities for them both in the morning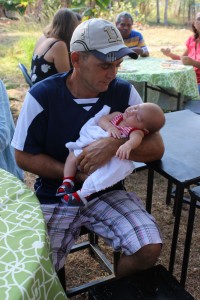 and afternoon. All seem well, and while many are thinking about getting home, most are also going to miss Pedasí and other places in Panama we've been. I've already heard some vow to return.
See  more despedida photos in the Photos '15 section of the website.